News
8th Congress of IUFRO Group 7.02.09 "Phytophthora in Forests and Natural Ecosystems" (18 - 25 March 2017, Sa Pa, Vietnam)
The Centre for Phytophthora Science and Management, together with colleagues from the Vietnam Academy Forest Sciences, ran the 8th Congress of IUFRO Group 7.02.09 "Phytophthora in Forests and Natural Ecosystems" between the 18th to 25th of March 2017 In Vietnam.
The conference started with an opening ceremony in Hanoi on the 19th of March followed by a two day field trip ending in town of Sa Pa in the north of Vietnam where the conference was held. Participants at this conference had the opportunities to interact with researchers from around the globe (100 participants from 25 countries).
Students from Murdoch University were well represented; Jamba Gyeltshen was awarded the prize for best student oral presentation and Rajah Belhaj was awarded the prize for best student poster.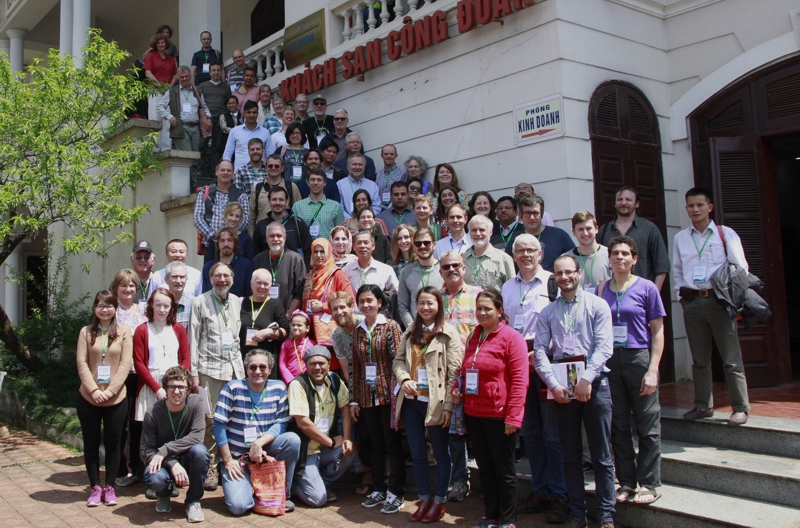 Photo of conference participants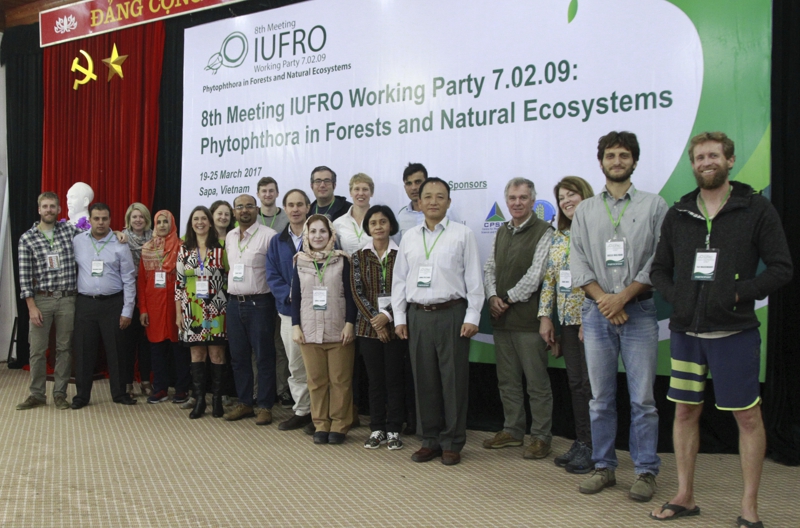 Former and current students of CPSM
[
Back to news
]